When I was teaching, I was ten times busier than I am now. Why, then, now that I'm home all the time, is there not enough time to do all the things I want to get done? Is time just passing by in a faster manner? Am I so old that it just takes me longer? LOL I'm still extremely organized (until I go into my scrap room), but it just seems that I just don't get as much done.
Fall is here. The temps are below 100 and the leaves on the trees are beginning to show signs of yellowing. The trees in the mountains have already begun to show their Fall colors. Fall and Winter are my two favorite seasons. I long for snow. I love the cold temps. I love the colors and scents of Autumn. Woo Hoo! It's October!
I've been a bit busy scrapping. I have a lot to share. I'll try not to bore you with tons of details, LOL. When I do challenges, I always dig into my older stuff first. It gives me a chance to use up things I've thought were too pretty to use, LOL. Do you do that, too?
The first LO is one of my current favorites. I love the colors and the die cut paper.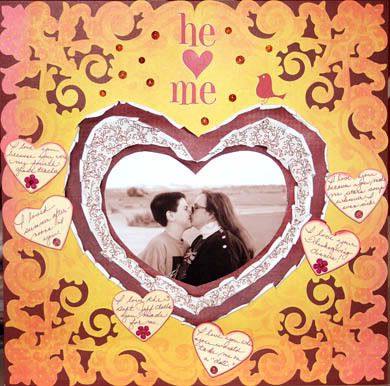 He Loves Me
This LO was another opportunity to use some paper I've been hoarding. I am soooooo NOT a purple person! I took the plunge creating this LO.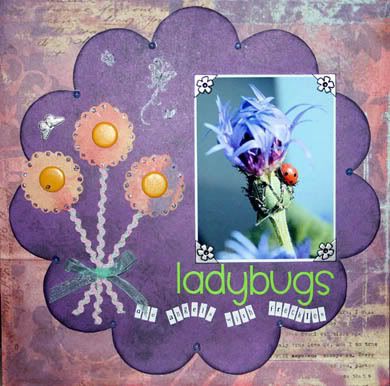 Ladybugs are Angels with Freckles
Layout #3 was for a challenge to use five different kinds of PP. I thought it would be fun to get away from the usual strips or blocks. This was taken about 30 minutes from our home. The peaks in the far back are those of Zion National Park.
Kolob Plateau
Are you hungry? Well, this will drive you to the kitchen! This was also done for a challenge. This wonderful cake box opens up and is perfect for holding something special. I used an extremely dark brown Bazzill CS. I inked the bottom in a darker brown to resemble crust. Then, I used tiny pieces of paper to make the coconut. The bow is made from strips of patterned paper, too! You could make eight of these and have a whole cake to display!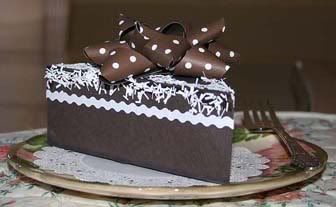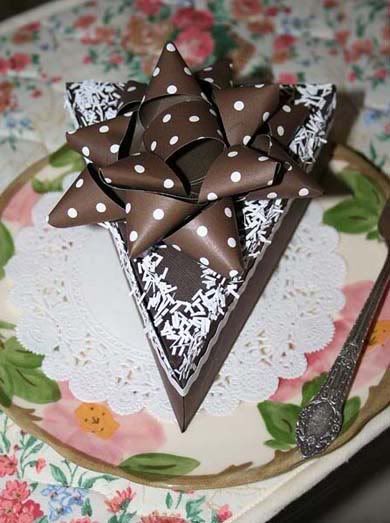 Not for Human Consumption!
The following images are those of an album I made for my sweet husband. He can put the photos in that he wants. I loved this PP and just thought I could do something special with it. The base is made of brown Bazzill CS to which I added the binding after the LO was done.
For the cover, I did some stitching using floss, added felt flowers, some glitter on a chipboard arrow, flowers, buttons, sticker alphas, and an epoxy butterfly.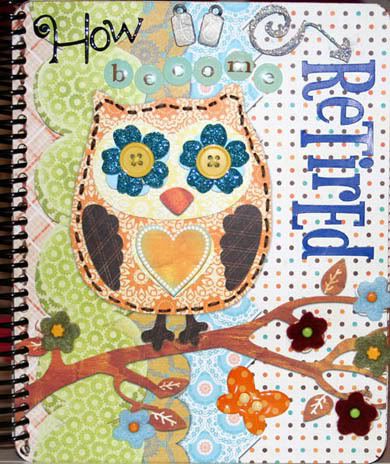 The next two pages are great for DH. He won't have to think too much about the photos. The chipboard alphas are from the new BG line, Ambrosia. On the second page, I used brown rub on alphas and stamped a swirl to which I added bronze metal flowers. I wanted to keep it masculine.
This set of pages uses more Sass Lass. I just loved to use those borders. I just couldn't cut them and toss them.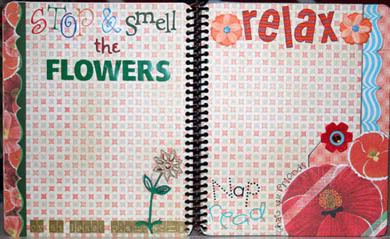 Enjoy the sunshine, but remember sunscreen! I put some of the alphas on pop dots just to give it some dimension. I also stamped the owl on white CS and then colored it to match the page.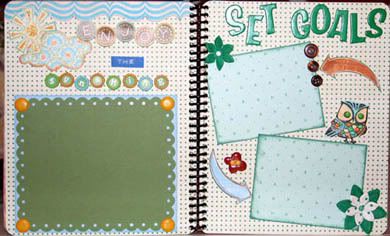 This set of pages turned out so nicely. I loved the colors and the stamps I used.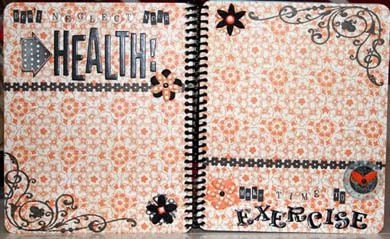 I really tried to achieve a variety of styles and colors. I love the woven ribbon technique with my new punch! LOL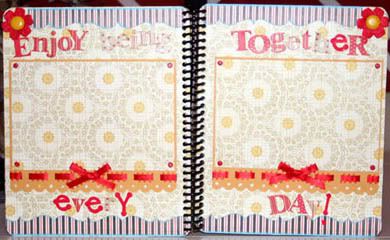 Last, but not least, are the pages in teal.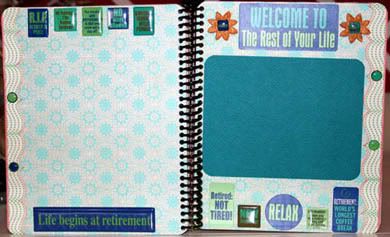 My husband loved his album. I loved making it! Think anyone would buy one similar to it? LOL I don't like to make things exactly the same.
OK, I've taken enough of your time. I am so glad that you stopped by to visit. Thank you!
Have a good one!
Chris