I haven't been procrastinating, I promise! Things just got in the way. Here is a way for you to use some packaging from Heidi Swapp products. Al Gore will be proud of you! LOL
To begin, you need some Heidi Swapp packages. Remove the black sheets.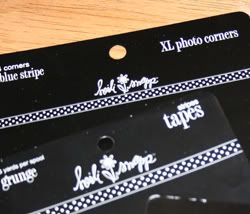 Now, carefully cut the polka dotted strip away from the rest of the package. Save the rest of the printed top. If you want, you could save the black portion, too, for making alphas. For this mini lesson, however, we only need the strips and the printed top right now.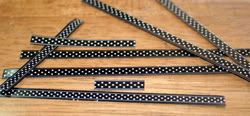 Cut your alphas or pull some alphas from your stash. I chose to make black alphas with my Cricut machine. You could use white alphas or black alphas, premade or home made.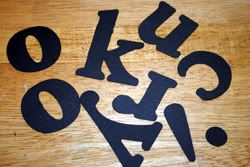 Now, take your polka dotted strips and glue them to your plain black alphas. I also cut out the tiny flower from the top between Heidi's first and last names. That little flower was glued to the dot on the exclamation point.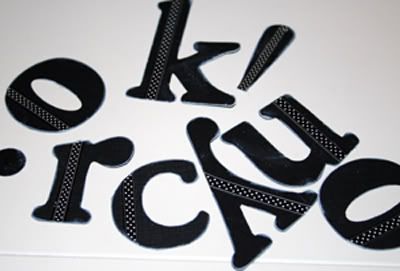 Imagine all the possibilities for that little black strip and tiny white flower! Let your creative juices flow! Here is a LO I did using those alphas: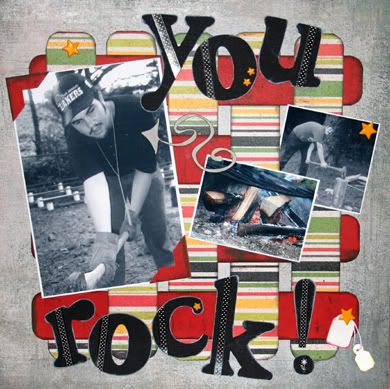 You Rock!
Thanks for stopping by!